OpenMAT
Program -
A Multi Generational Student-centered, and all inclusive Movement Program for ages 10 & UP.
OpenMAT
is an mixed age program (
10 & UP
) inviting
intelligent introspection
beyond the confinements of standardized forms and traditional rituals.
Built on a foundation of Mutual Respect,
OpenMAT
evolves as the student develops practical skills through practical applications with a critical thinking oversight.
OpenMAT
Program is a learning through movement playground, a space we hold safe for everyone, regardless of their skill levels and/or individual differences.
OpenMAT
focuses on partner work, strategy, real life applications, conflict resolution, and more. This class challenges the students to push through their physical, mental, and emotional limits, grow into their power, and learn how to use their skills as they navigate daily life pressures and conflicts.
OpenMAT classes are set on continuous enrollment. You can start at any time a spot is open and you can cancel your membership at any time (note: you will lose your spot once you cancel). Monthly credits DO ROLL OVER as needed.
Fees:
1 x week: $64 / student / month (TUE)
2 x week: $95 / month (TUE + THUR)
10% OFF for additional siblings
INCLUDED in the KineOasis Unlimited Family Membership.
Multiple Family Members taking our classes? Our UNLIMITED Membership includes ALL classes and ALL Family Members (Kids, Parents, Grandparents)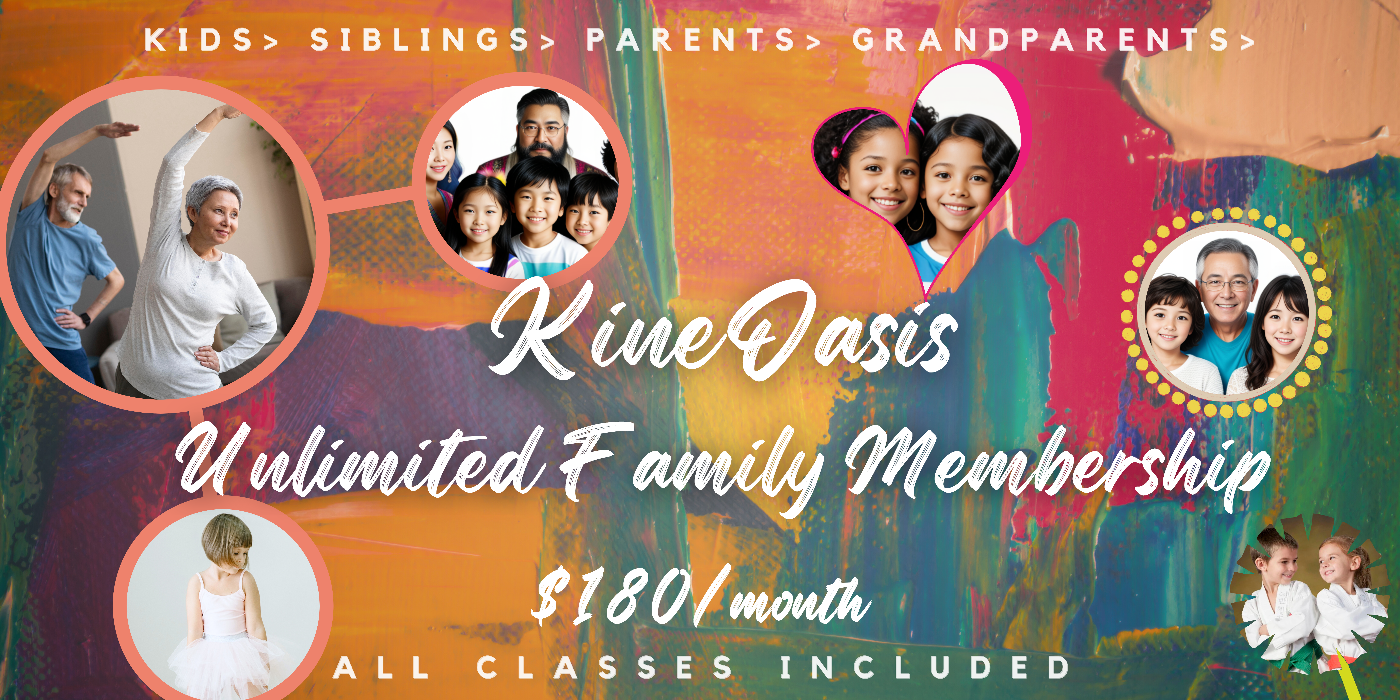 Join Us and Experience the Difference!